Beauregard Parish was carved out of Imperial Calcasieu Parish in 1912.  During the early nineteenth century, the area that later became Beauregard was part of the Neutral Strip, a territory that both the United States and Spanish Texas could not occupy until border disputes were resolved.
Beauregard Parish, the "southern gateway to The Western Corridor," consequently emerged with a heritage that reflects both Louisiana and Texas.
Prior to The Adams-Onis Treaty of 1819 defining distinct boundaries at the Sabine River, the territory was a criminal's haven filled with bandits, smugglers, and fugitive slaves.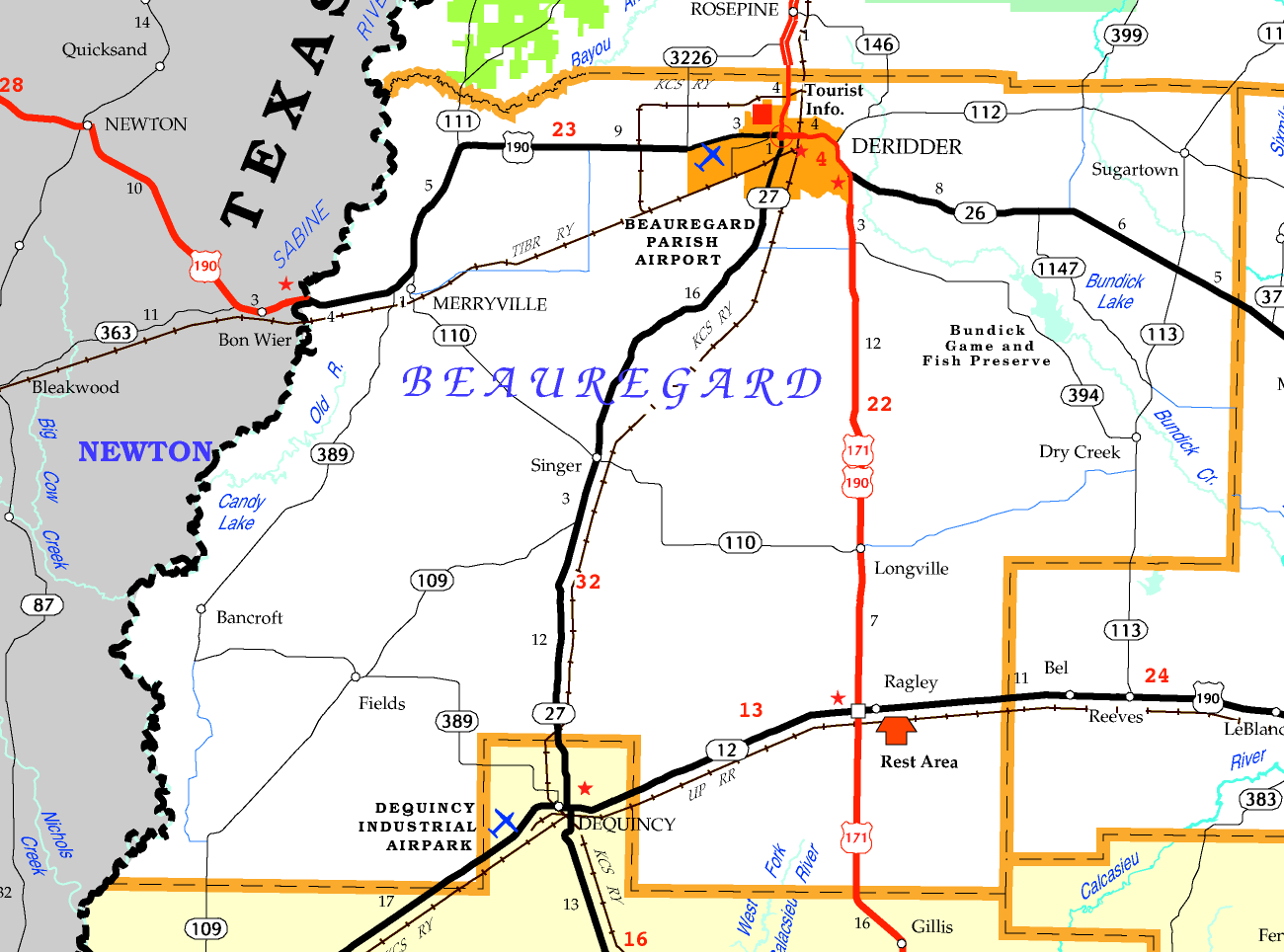 Situated on 1160 square miles, present-day Beauregard Parish has a population slightly over 30,000.  The parish's economy is based on forestry, livestock, paper and clothing manufacturing, and agriculture.  Their chief crops are soybeans and rice.
Beauregard Parish is the ideal locale for outdoor lovers.  Waterways such as the Sabine River, Whiskey Chitto, Toro Bayou and Kisatchie Bayou are ideal havens for canoeing and fishing.  Hunting for birds and larger game is also a popular sport.  Bird watchers and hunters find the vicinity rich in opportunities, for half of the birds of North America are found in Southwest Louisiana.  Visitors are especially encouraged to tour DeRidder--whose downtown area is listed as a National Register Historic District.
by Alana A. Carmon