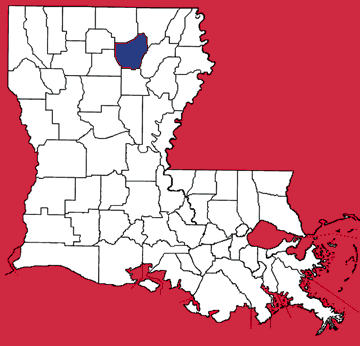 Ouachita Parish was one of the nineteen original Louisiana parishes created by legislation signed into law on March 31, 1807.  Monroe, the seat of justice in Ouachita Parish, has traditionally been the economic and cultural center of northeastern Louisiana.
A host of cultural attractions can be found in Monroe and West Monroe.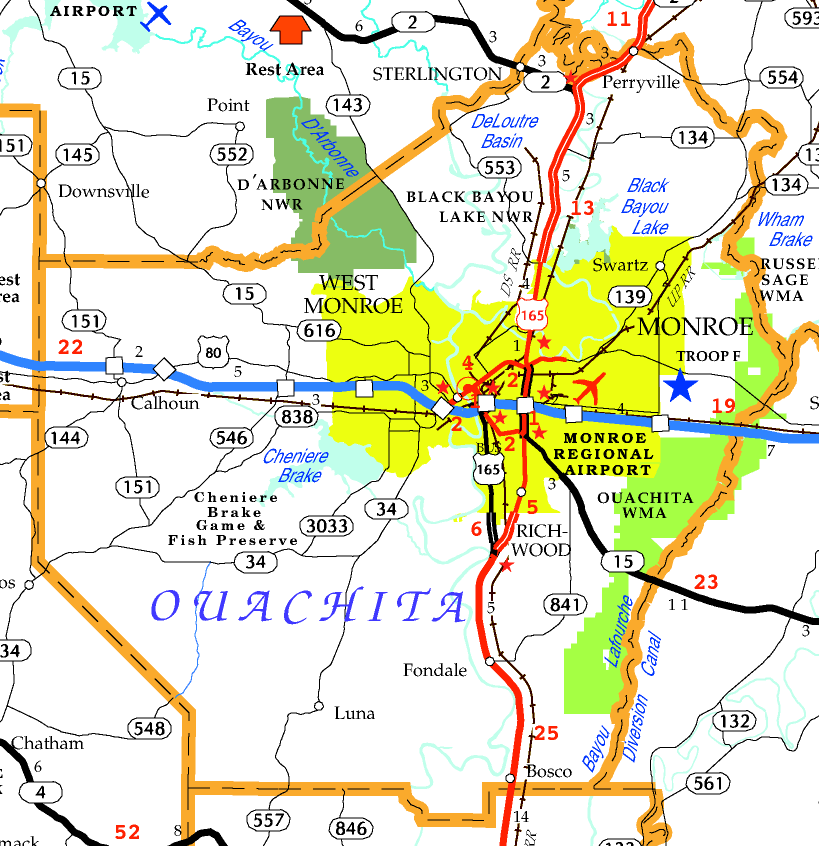 Layton Castle is an important north Louisiana architectural landmark, while the Biedenharn Museum and Gardens of Monroe features a nationally important collection of Coca Cola memorabilia.  The Louisiana Purchase Gardens and Zoo, the Masur Museum of Art, the Aviation Historical Museum of Louisiana, and the Northeast Louisiana Delta African-American Heritage Museum are equally notable cultural attractions.
For a glimpse of life in years gone by, take a ride on the Twin City Queen steamboat, or, for entertainment at a faster pace, visit the Twin City Drag Race NHRA-approved racecourse.  Or, visit West Monroe's wonderful Antique Alley.
With such a variety of attractions, you are sure to find something of interest.  So make plans to visit and explore Ouachita Parish.
by Carl A. Brasseaux