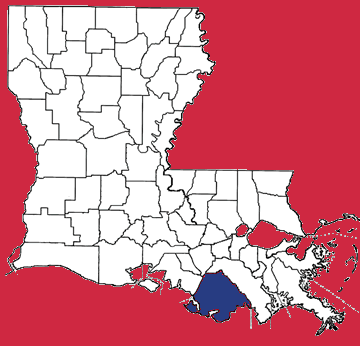 Carved from the southern part of Lafourche Parish, Terrebone Parish was established on March 22, 1822, and named for Bayou Terrebone, French for "good land."  The first settlers were the Houma Indians, for whom the parish seat is named.
The Houma arrived in Terrebonne Parish during the late eighteenth century and were followed by Acadian immigrants in the 1760s.  According to local records, the first group of Acadian exiles, approximately 250, arrived via Santo Domingo on February 4, 1765.  For sustenance, early settlers relied on hunting, fishing, and trapping.  Trappers often found a lucrative market in the vast marshes of Terrebone with muskrat, raccoon, mink, and later nutria, supplying popular furs.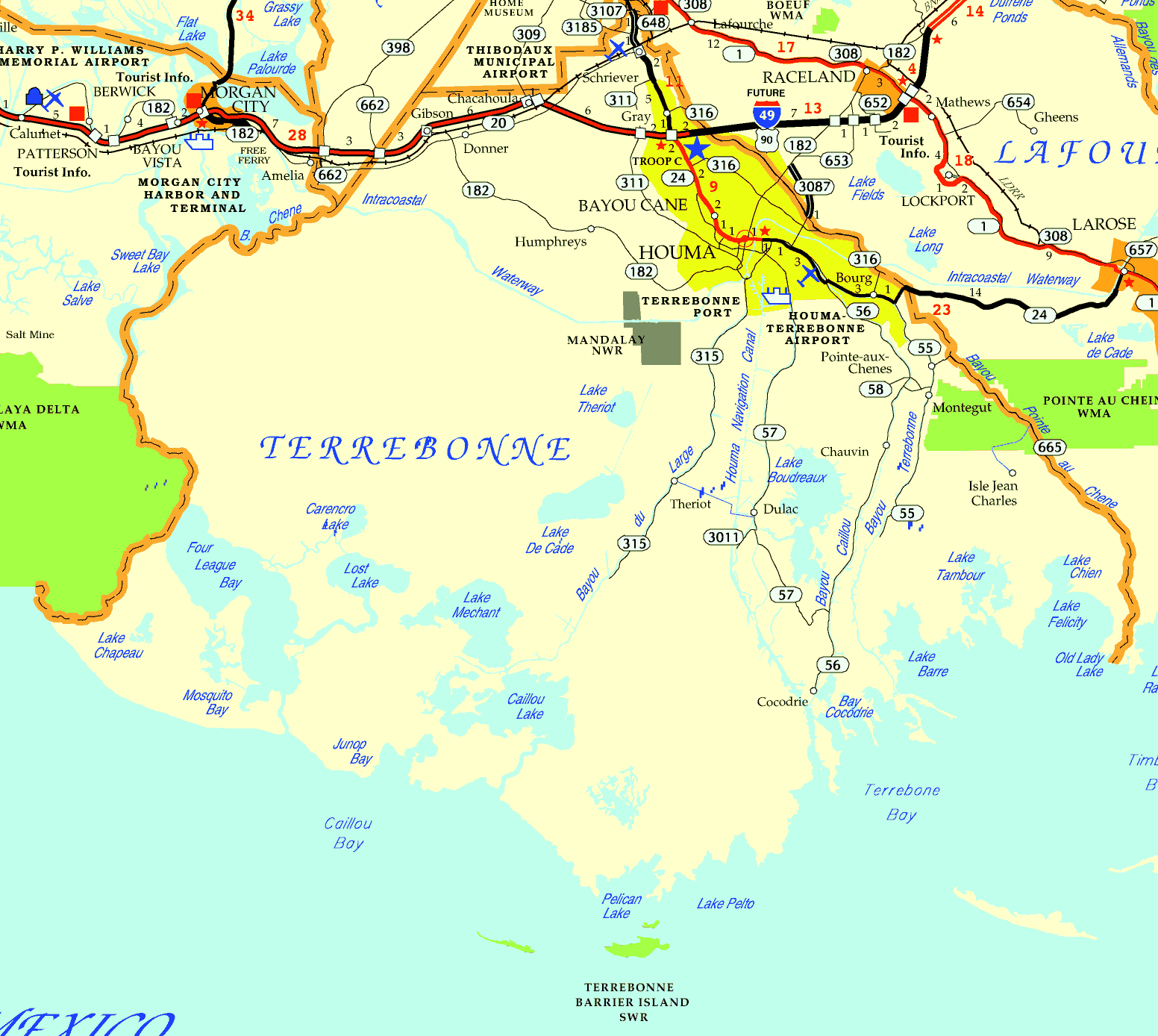 Once the process of refining and granulating sugar was perfected in 1794, the production of sugarcane and molasses became the predominant crop of the parish as well as its main economic support.  By 1851, sugarcane was being grown on 110 plantations in Terrebone Parish.  The stately Southdown Plantation, which is open to visitors, serves as a remnant of the sugar plantation era.
While thousands of acres of sugarcane still exist across the parish, the economy of Terrebone has been inextricably tied to the petroleum industry since the discovery of oil in the parish in 1929.  In addition to sugarcane, oil and gas production, present-day Terrebone Parish also receives revenues from the commercial fishing industry.  Visitors enjoy the swamp scenery, especially the alligators, nutria, and varieties of birds in the wild.  Other attractions include art galleries, guided boat, land and air tours through the swamps, seafood processing plants, Cajun food, music and culture and Houma's Indian Communities.  While in Houma, popularly called the "Venice of Louisiana," tourists might also want to travel across the city's seven bayous and 55 bridges.
by Alana A. Carmon