Encompassing an area of 700 miles, Grant Parish was established in 1869 from the southern portion of Winn Parish and the northern portion of Rapides Parish.  Created by Radical Republicans during the postwar occupation of Louisiana, Grant is known as one of the "Reconstruction parishes."
It is therefore appropriate that one of the most significant events of the Reconstruction era took place in Grant Parish—the Colfax Riot of Easter Sunday, 1873.  The skirmish involved white vigilantes who killed more than a hundred black citizens who had seized control of the parish seat.  As a result of this incident, new laws were enacted to limit the power of the federal government in local affairs, thereby paving the way for white Democrats to return to "home rule" as they construed the term.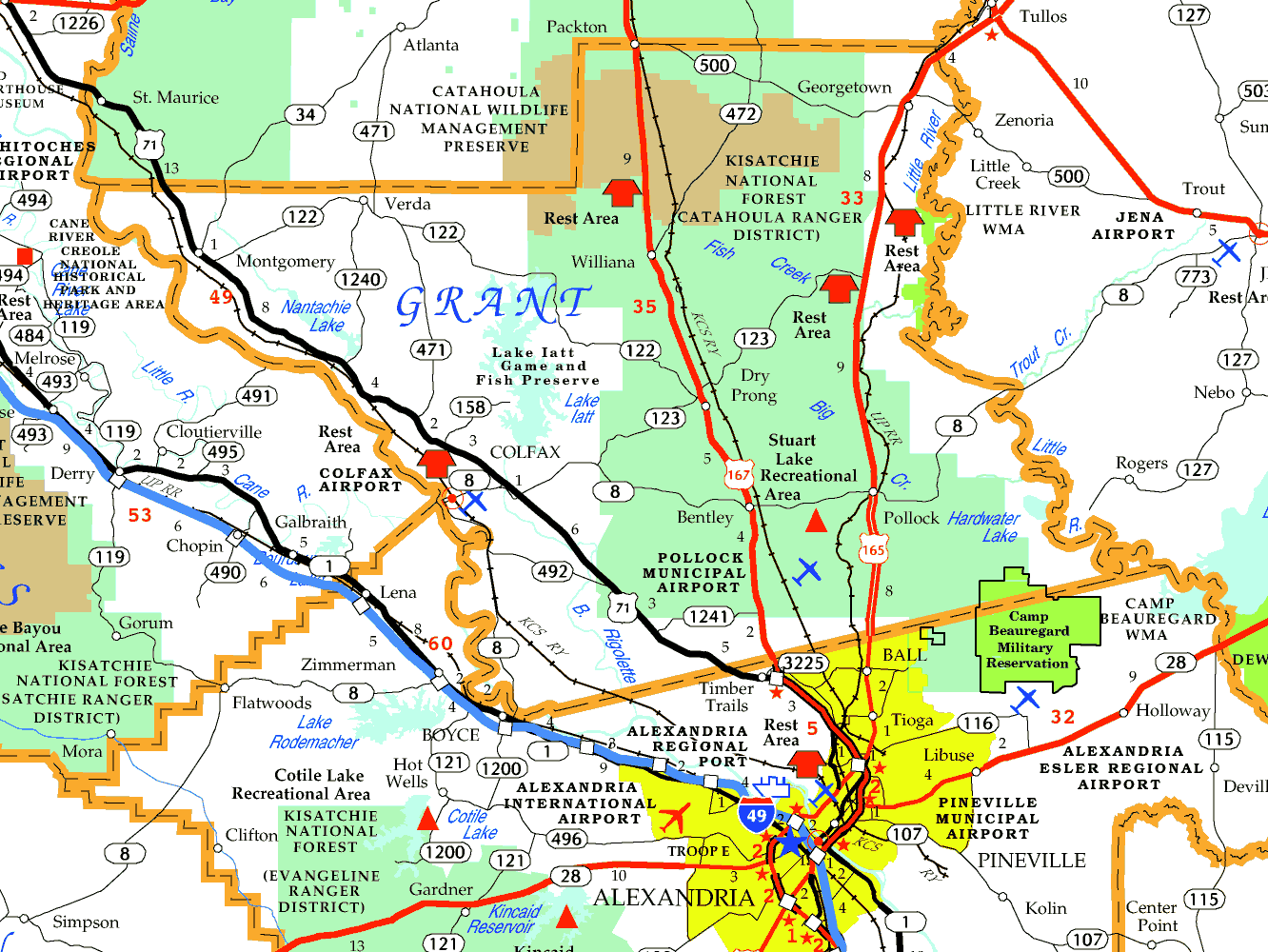 Since the parish's inception, the alluvial soil and pine hills of Grant have been home to a thriving economy based on agriculture and forestry.  Principal crops of the parish, which has over 19,000 residents, include corn, hay, and oats.
Grant Parish is unique in that it has all of the features of Louisiana's topography: hills, streams, lakes, flatlands, farmland, fields, small towns, rivers, and piney woods.  The parish also has another unique feature: no traffic signals.  Only blinking caution and intersection lights are present in this rural parish.
In addition to the slower-pace in Grant, the tourist is sure to enjoy two of the parish's festivals: one celebrating pecans, the other dogwood trees.  The nature lover will definitely want to visit the Kisatchie National Forest, complete with a nature trail and lake.
by Alana A. Carmon