Acadia Parish encompasses 655.3 square miles.  Located in the heart of southwestern Louisiana's prairie country, Acadia Parish has traditionally been the center of the state's important rice industry.  Rice is the staple of the south Louisiana diet, and it is also an important regional export.
Acadia Parish is also home to an important aquaculture industry.  Crawfish, grown in rice fields, constitute an important local food item,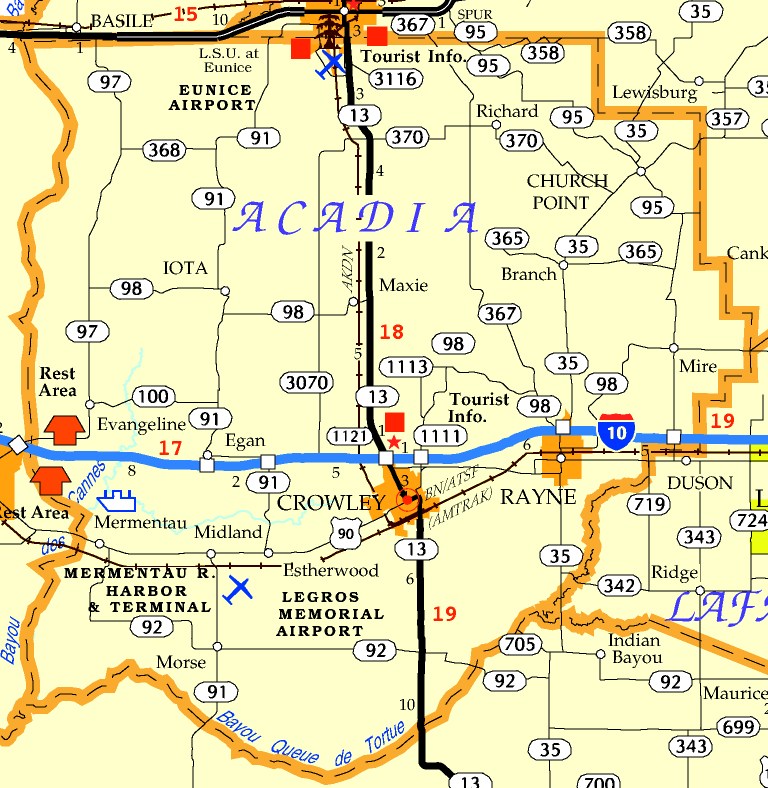 and the crustaceans are exported internationally.
The northeastern portion of Acadia Parish was initially settled by Acadian exiles in the mid-1770s.  The Acadian pioneers were joined in later years by Anglo-Americans, free persons of color, African-American slaves, Germans, Jews, Lebanese Christians, and transplanted Midwesterners.
Acadia Parish is the home of the Crowley Rice Festival, two major rural Mardi Gras celebrations (Courir de Mardi Gras), and a Catholic religious shrine in the rural hamlet of Richard.
by Carl A. Brasseaux